Pastor Michael Edwards
Pastor of Heritage Baptist Church
Woodbridge, VA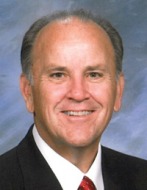 Dear Pastor,

It is my privilege to recommend to you, Paul and Sarah Johnson, for consideration for missionary support, to the nation of Japan. These two young people have demonstrated since their salvation as children, a desire to serve the Lord. Paul grew up in our ministry at Heritage and was faithful in every way; both in our church ministries and in our school. He comes from a committed family who taught him to be a real servant. Sarah comes from a pastor's home and has from her childhood, had a desire to be all that God wanted her to be. When they came together as man and wife, it was with the desire for God to use them as a couple and some day with their children, to serve the Lord in a full-time capacity.

They have prayed diligently since and even before they were married, for God to reveal to them, His exact will for their lives. Recently, the Lord has directed them and they are obediently following His call, to go to Japan as church planting missionaries. We rejoice in the privilege of being their sending church and we heartily agree with their choice of Baptist International Missions, Inc. as their assisting mission agency. We gladly support them with prayer and financial support and encourage you to do the same if it is at all possible. If we can be of any help in answering questions or providing information, do not hesitate to call our office.

Thank you for your concern for world evangelism. Paul and Sarah would consider it an honor to partner with you in reaching Japan for Christ.

In Christ,

Pastor Michael E. Edwards
---
Pastor Jim Townsley
Pastor of Central Baptist Church, Southington CT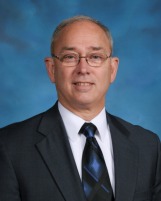 Dear Pastor,

I am pleased to recommend to you Paul and Sarah Johnson as missionaries to Japan. Sarah is our youngest of four children and has been a vital part of our ministry since a small child. Sarah has been faithful to serve in maintaining the church grounds, the deaf ministry, the teen ministry, the bus ministry, and the music ministry.

Sarah has had an interest in missions for many years and she has visited several fields. Together we spent two weeks in Japan visiting various missionaries and learning more about the needs of this great country. Paul lived with his family in Japan while his father served in the military and has always had a burden for the country.

They both believe they are called to Japan and they are well qualified to serve the Lord in that place. I have the highest confidence in their ability to make a difference in this needy place. Paul and Sarah have the high standards of separation and they both are tireless workers. I give them the highest recommendation that I could give any young couple seeking to serve the Lord.

With a Heart for God,

Pastor Jim Townsley
---
Dr. Don Sisk
President Emeritus, BIMI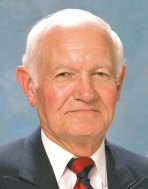 To whom it may concern,

It is with great joy that I write concerning Paul and Sarah Johnson. I have know Sarah for most of her life. When she was very young she showed great interest in the field of Japan. Paul is a very dedicated man who in recent days has been called to Japan. Together they make a great team.

I believe that they will be greatly used in Japan. There are many large cities in Japan that do not have any gospel witness whatsoever. I am thrilled that this couple has been called and has answered that call. I believe they will be used of God to build some good Churches. They have both been in good churches and in a good Bible college. They know how to do the work and have a mind to work. They show signs of spiritual maturity. Each of them are soul winners and have a servant's heart.

Any church that has this couple will be greatly blessed by their ministry in your church. Any church that suports them with financial help and prayer support will be making a great investment that will bring great dividends.

If I can answer any questions or provide any information do not hesitate to contact me.

Yours becaue of Him

Don Sisk Director/President emeritus BIMI
---
Dr. J.B. Godfrey
Vice President, BIMI

Dear Friends,
My heart is broken each time I think of Japan.
We have some wonderful Christians and churches in this great country, yet less than one percent of the Japanese know Christ as their Savior.
The Paul and Sarah Johnson family is an answer to prayers to the Lord of Harvest to send forth laborers.
Paul and Sarah are a fine young couple who are part of a great church here in America.
God has touched their hearts to serve as missionaries on the other side of the world.
They are dedicated, talented and ready to go. They were recently with us in Japan.
I would encourage you to consider them as part of your mission team to help reach a difficult field with the gospel.
I would be glad to answer any questions you might have. Feel free to contact me at
fareast@bimi.org
or give me a call at 864 590-9030.
Sincerely,
J.B. Godfrey
---